 Roof Replacements
We work with residential and commercial roofs. Gutter Replacements
We specialize in seamless gutters.

Roof Maintenance
Maintenance is the key to roof longevity. Inspections
Buying, selling or adding solar? We can help!
We work with residential and commercial properties in Solano County, as well as the neighboring cities of Winters, Dixon, Davis and Napa.
From roof and gutter replacements, to roof repairs and maintenance, we cover all your roofing needs.
 We install and repair the following roof types:
Composition, including cool roofing
Concrete tiles
Our gutters and rain spouts come in multiple colors or primer for your own custom coloring.
Seamless gutters are custom made onsite and can be up to 60′ in length. These gutters are made of aluminum and come in a variety of popular colors or in a primer so they can be custom painted to match your home. 
We also install tubular skylights, add ventilation to keep your home cooler, and seal roof protrusions.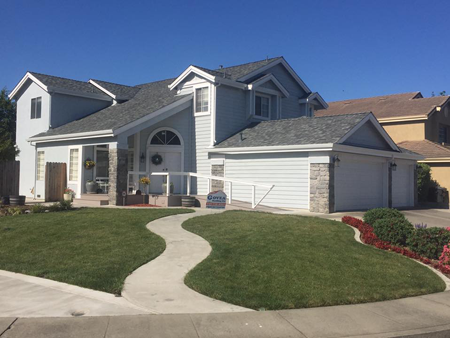 Roof Replacement
This home had a wood shake roof that had slowly broken down over the years due to weather and sun damage. Once the old roof was removed, we cleaned the valleys and repaired some leaks. Once the  new composite roof and matching gutters were installed, the roof was no longer compromised and the house had great curb appeal again.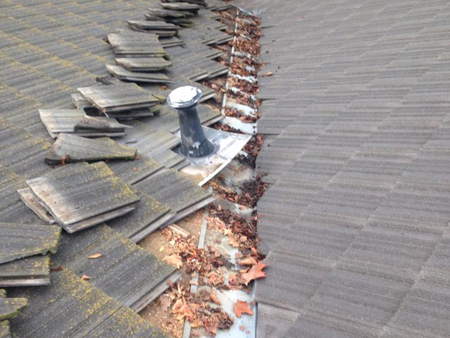 Roof Maintenance
Roof maintenance is something often overlooked, yet it is critical to the longevity of your roof. Seals around roof penetrations typically only last 10 years, even though a new roof is usually certified for 20 years. When water is allowed to pool, extra pressure is put on these weaker areas. Keeping valleys and gutters clear of debris keeps water properly flowing away from your home and helps prevent leaking.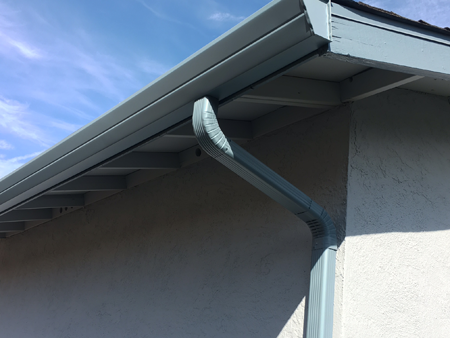 Gutter Replacement
This house was about to be repainted and the owner wanted to replace the failing gutters with new ones that would match their new trim color. We removed the existing gutters and rain spouts so the owners could paint. Once they finished, we created custom gutters in Country Blue and installed these gutters and matching rain spouts.
"Jose and his guys just did a small roof for me. They were very professional, on time, and quick. Also the price was excellent. Even though there was an issue with being short material (my issue, not theirs), they didn't stop work or roll up. I really appreciated this, as I expected to have to call them back out and pay extra. Instead they kept on going, and I was able to get them what was missing before it became an issue. "
"I'm a satisfied customer of Govea Roofing. From start to finish they handled all my details inclusive to the project. After getting quotes, what really sold me was how personable and professionally detailed they are. These guys have a great track record and I highly recommend them. You won't be sorry get your quote and get in line for a great roof job!"
"I don't do too many 5-Star ratings…Jose gets it for living up to his reputation here on Yelp as a guy who gets it done. The man worked quickly during a break in the rain to temp-repair the flashing that failed and destroyed my furnace. He didn't gouge me, either. You are the MAN, Jose. Thank you."